We recently finished doing flooring, blinds, and custom swag top treatments at Gentry Morrison funeral home in north Lakeland. Below is a picture that shows the polished porcelan cermaic tile very well. Polished porcelain is a beautiful alternative to granite or marble that gives the same appearance.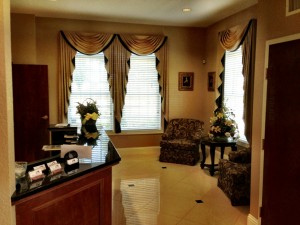 The porcelain tile was laid at a 45 degree agnle and had black accent diamonds that gave a very rich appearance.  We also made custom swag top treatments and custom faux wood blinds.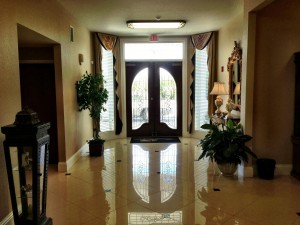 Below is another picture that shows the faux wood blinds and custom swag top treatments.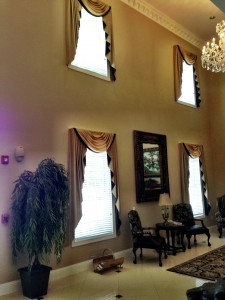 Be sure to call Sunshine Interiors for all of your flooring, blind, and top treatment needs!